China Special Black Tea Jin Jun Mei
Product Detail
Product Tags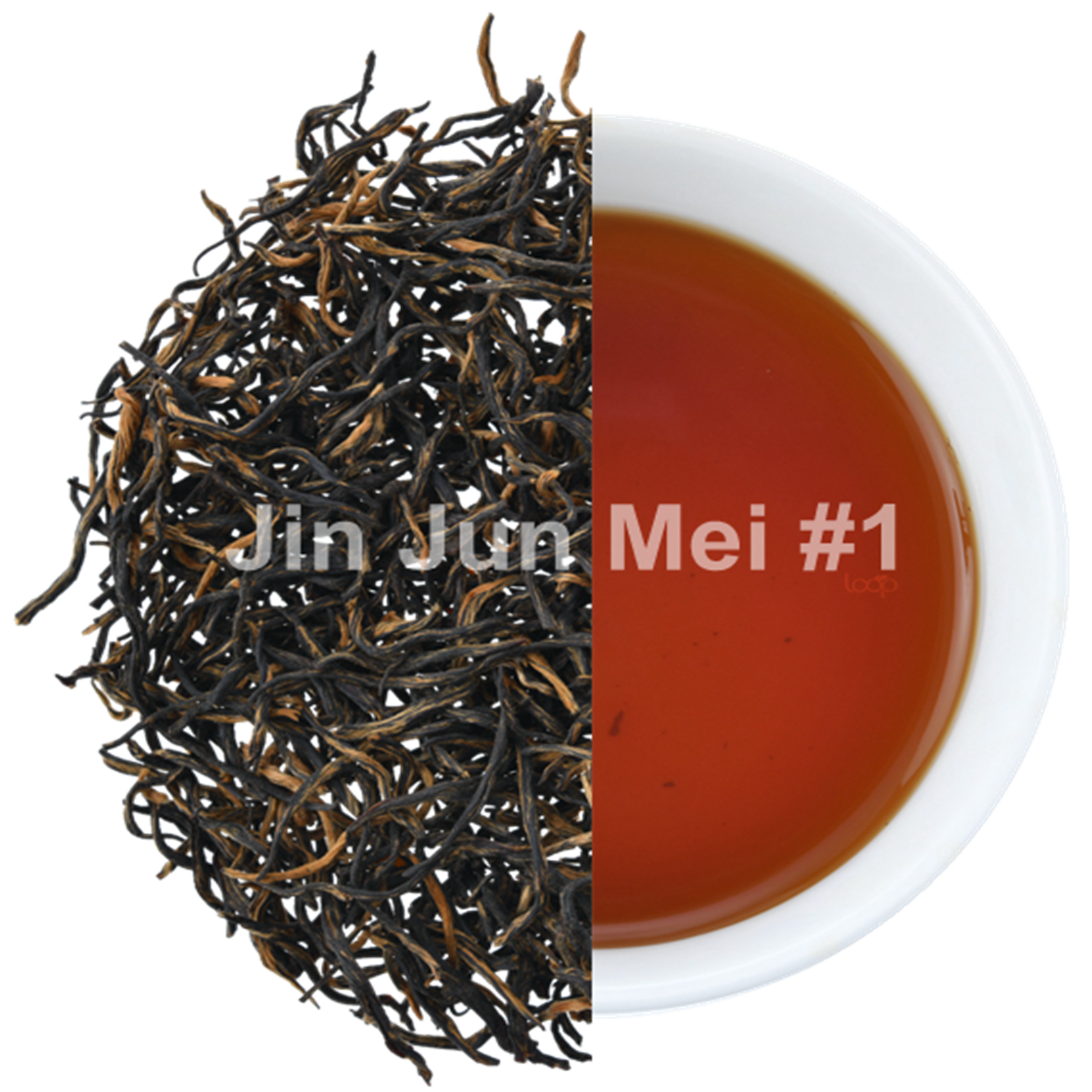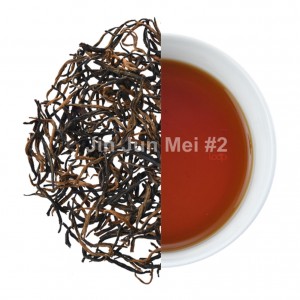 Jin Jun Mei black tea (also known as 'Golden Eyebrows') is originated from Tongmu village in the Wuyi Mountain region, where also the famous Lapsang Souchong is produced. All teas from this region enjoy superior natural conditions. Jin Jun Mei tea is often considered the luxury version of lapsang souchong with a more pronounced honey flavour and picked more than 1500 meters above sea level. The tea is processed using a method similar to that used to produce Lapsang Souchong, but without smoke braising and the leaves consist of more buds.
It is made exclusively from the buds plucked in early spring from the tea plant. The buds are subsequently fully oxidised and then roasted to yield a tea that has a sweet, fruity and flowery flavour with a long lasting sweet after-taste, the brew is bright reddish in colour.
Malty and honey-sweet, with the subtle fruity aroma of oranges. This wild-picked bud tea provides a uniquely rich and savoury cup reminiscent of fresh-baked, whole-grain toast with a touch of sweet honeyed butter on top. The malty profiles of barley and wheat are in the foreground, followed by an aftertaste that reveals the fine bud quality of the tea through a fruity scent of oranges.
In Chinese, 'Jin Jun Mei' means 'Golden Eyebrows'. Most Jin Jun Mei teas in the West are called Golden Monkey. This term however refers to a lower grade of Jin Jun Mei, which is known als Jin Mao Hou (Golden Monkey). This loose leaf tea is only harvested before the Qingming festival every spring. This is because after the Qingming festival the weather will become too hot and as a consequence tea leaves will growth too fast to process the bud-rich Jinjunmei. Thus, after the Qingming festival, the leaves picked from the tea bushes are often used to produce Lapsang Souchong.
Black tea  |  Fujian  |  Complete fermentation   |  Spring and Summer
---
Previous:
China Special Black Tea Mao Feng
---
Write your message here and send it to us